Faure Equipements manufactures piston or diaphragm pressure pumps specially designed to feed filter presses.
The range offered allows a feeding flow rate varying from 750 to 7,500 L/h for the COTRE series pumps and from 10,000 to 15,000 L/h for the HYDRA series pumps.
Their operating principle is based on the movement by a piston of a volume of oil that directly affects a membrane. The diaphragm is alternately sucked in and pushed out and the product is then transferred by two ball valves.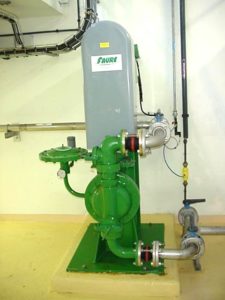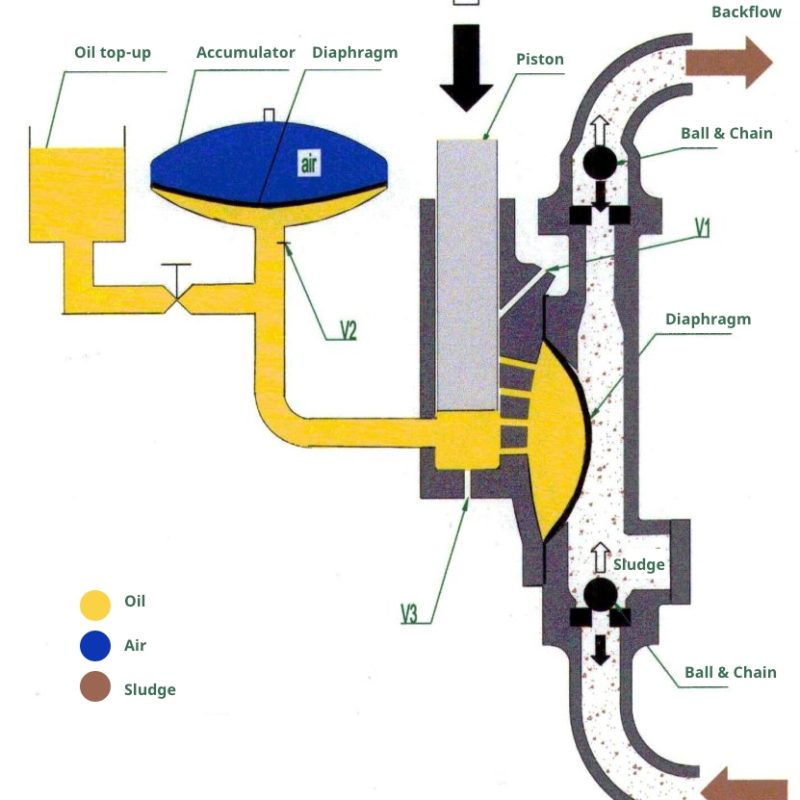 Piston or diaphragm pumps offer many benefits. They are self-regulating and automatically adapt their flow rate according to the pressure in the filter press.
These pumps can be used on any type of product – abrasive or corrosive – especially since the product pumped does not touch any mechanical part. Some parts can be made of stainless steel if required. These pumps are therefore robust, long-lasting and easy to maintain.
[/vc_column]