Rotary Press is an innovative piece of equipment developed in partnership with Fournier Industries in Canada
BENEFITS
Dehydration & liquid/solid separation with Rotary Press
24-hour continuous process
Reduced space requirement
ROTARY PRESS
Operating principles
The sludge is fed at very low pressure into a space between two parallel filter elements.
As the free water drains from the slurry, the accumulated solids in the channel build up pressure against the outlet valve.
The slow rotation of the filter elements drags the solids by friction, generating enough pressure in the channel to allow the cake to extrude.
Have you got any questions?
Our technical sales team is here to help you!
Rotary Press
Applications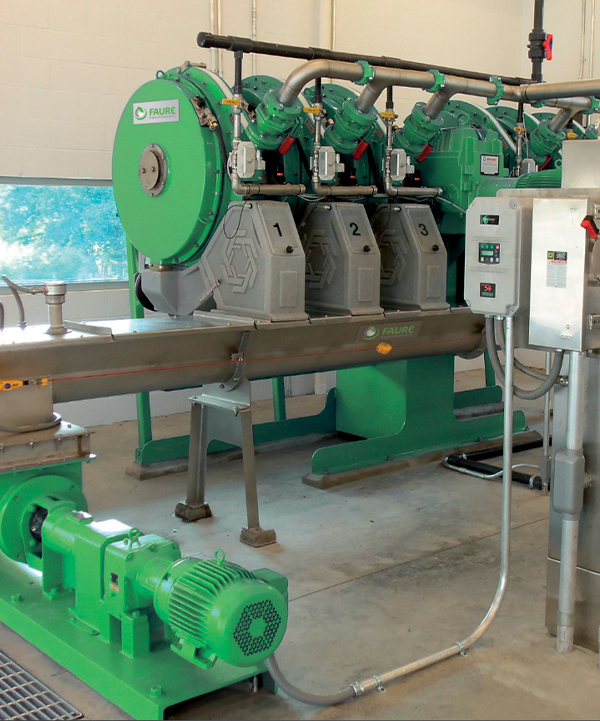 URBAN SLUDGE
Biological
Mixed
Digested
Septic tanks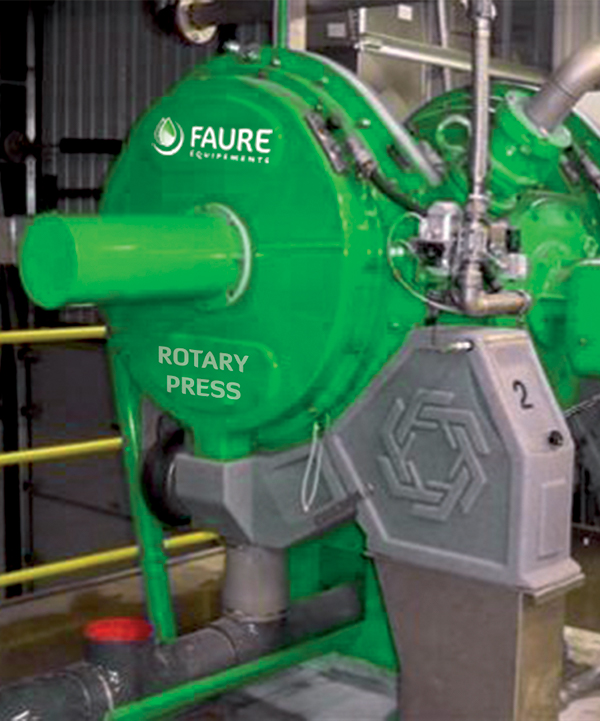 INDUSTRIAL SLUDGE
Paper mill
Brewery
Slurry
Food industry
Plastic recycling
Tannery / leather industry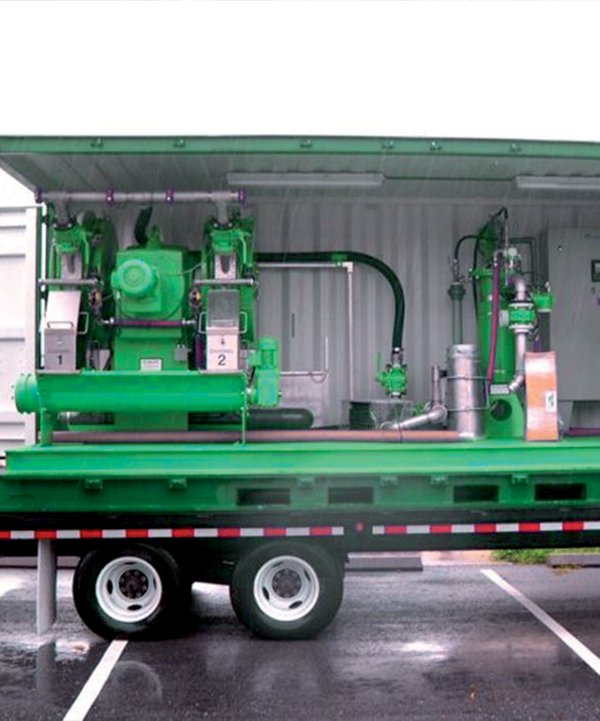 FULL-SCALE PILOT UNITS
Laboratory and pilot tests possible